Pension Šteiner, 542 21 Pec pod Sněžkou 299, +420 499 736 190, mob:776 010 014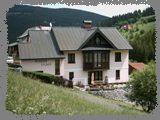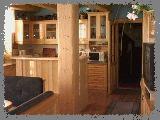 Offer:
First of all accommodation in a beautiful, pleasant mountain resort of the highest mountains of the Czech Republic.
Parking by the house is in the price. The ski lifts are close.
Accommodation in modern rooms with capacity for up to 8 people.
Offer stay only with breakfast. At lunch or dinner you can go into many neighboring restaurants.
Giant Mountains
www.pensionsteiner.cz, Designed by George, XHTML 1.0 strict, CSS, ©2008